Loft storage, loft boarding and loft insulation in Cobham, Surrey
When it comes to doing work on your loft,  Top Loft Services is the company to call. Working in and around Cobham, Stoke d'Abernon and the wider areas of Surrey, we have grown to become one of the area's leading loft specialists. We can provide a range of loft services, including the supply and installation of loft ladders, Velux windows and roof windows, loft insulation and loft boarding.
We bring our expertise and commitment to every job we complete, no matter how big or small. We also aim to offer a highly competitive service with fantastic rates, whilst never compromising on the quality of workmanship.
Making use of your loft space makes sense. With an ever-increasing need for more space, this is a highly-effective way to maximise the use of the space within your home and can give you a place to store valuable belongings that you do not use all the time.
Our loft experts have years of experience and are qualified to carry out a comprehensive service, taking each project from initial ideas and survey, right through to completion. All our quotes are offered free, without obligation and we work with minimum fuss and disruption to you or your day, completing any job to give you or your family the additional space you require.


Here are some more reasons our clients choose us to complete any loft work:
We take a professional and personal approach and will always look after your property and treat it with care.
You will have one key contact throughout the process, and we are always available to ask questions.
We are punctual and reliable, and will always turn up on time, with the right equipment to complete any job efficiently and effectively to the agreed timescale and budget.
All loft services are tailored to your needs, so we will find the right solution for you.
All the work we complete is fully insured, for your complete peace of mind.
Call us now and we can chat with you about your ideas on 01932 962 542.
Loft flooring and boarding fitted near Stoke d'Abernon
If you wish to use your loft for storage, especially of heavy items, you can maximise the functionality of the space by installing strong loft boarding and flooring. We have been installing high-quality boarding since 2011 and we use 18mm tongue and groove chipboard, which offers a smooth finish. The nature of this material means that we can install a continuous surface, without any gaps.
Cobham loft ladders
At Top Loft Services, we can install a range of loft ladders from leading manufacturers to suit your needs. We use only the best and safest loft ladder products that offer functionality and aesthetics. We can survey your space and discuss which ladders would work best for you.
Our loft ladders include telescopic loft ladders, aluminium three-section loft ladders, and timber loft ladders and hatches. Once your loft ladder has been installed, we can instruct you on the how to use it correctly and safely.
As well as installing loft ladders where there is an existing hatch, we can create a new hatch or modify the hatch, so it is perfect for your needs.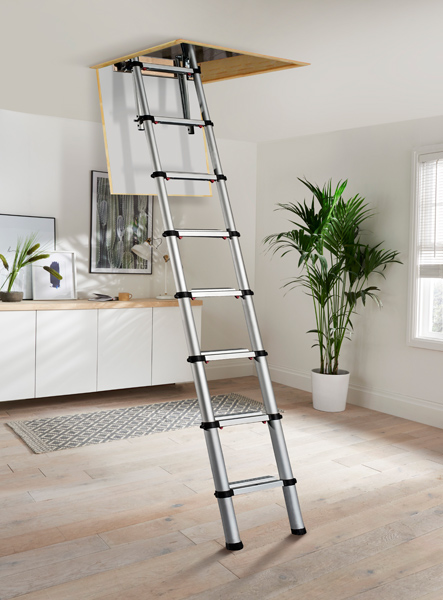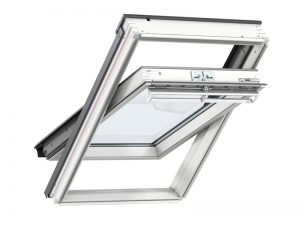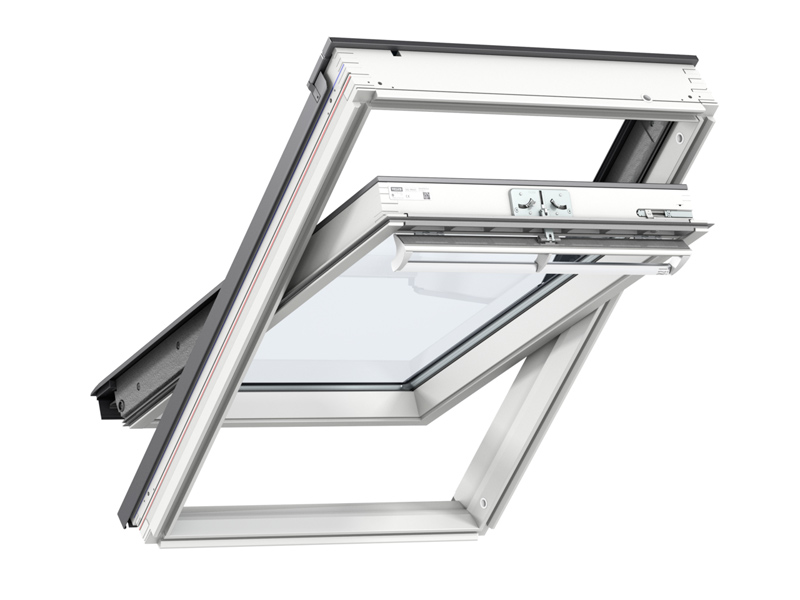 Velux windows and other roof windows fitted in Cobham
Bring light and add a sense of space and appeal to your loft space with roof windows. Our loft windows add far more light than normal vertical windows and can turn otherwise dark and gloomy spaces into well-ventilated and bright loft rooms.
We offer a number of different models and styles, supplied by leading brand Velux, whose windows offer great looks and technical superiority. Styles include top hung and centre-pivot windows, as well as the Integra range, which open at the touch of a button.
Natural light not only makes a room feel more welcoming but has been proven to boost well-being
Our Velux windows are energy efficient, so will work to keep the space at a comfortable temperature all year round and will reduce fuel bills and your carbon footprint
Roof windows allow fresh air into the space and can reduce allergies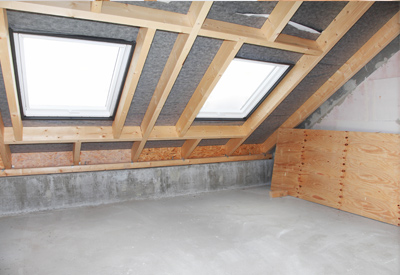 Loft Boarding & Flooring
Need more storage space? Our robust loft boarding and flooring create a solid, smooth finish for easy access and storage of items.
We can also create a hobby room to maximise your loft area, including studwork for cupboard space in the eaves.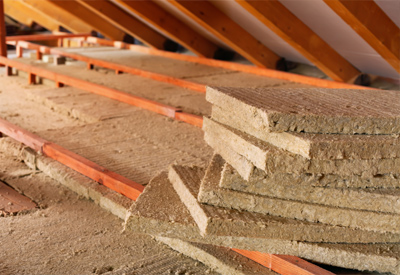 Loft Insulation
Improved loft insulation can help your home become more energy efficient, staying warm in the colder months and cooler in the summer.
We'll install new, high quality loft insulation, and this can also be completed as part of loft boarding and flooring projects.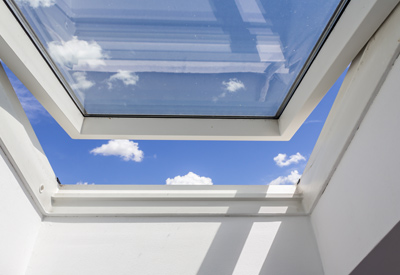 Roof Windows
Velux roof windows add more natural light and ventilation to your loft space. We provide full supply and installation services, and the windows come with a manufacturer's 10-year guarantee. Choose from a number of styles and sizes to create the look and feel you want.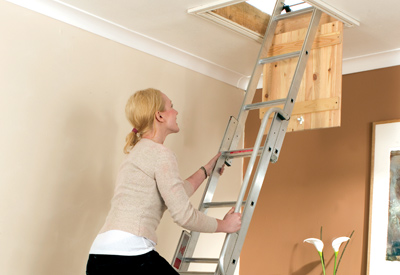 Loft Ladders
Improve access to your loft with our safe, easy to use ladders. We offer a selection of folding loft ladders, which can be installed into your existing hatch, or we can adapt the opening. Our most popular designs include telescopic, timber and aluminium loft ladders.