Top Loft Services: For all loft boarding, loft ladders and other loft services in and around Weybridge, Surrey
If you are looking for the best deal on loft ladders, loft boarding and flooring, loft insulation, or roof or Velux windows, call Top Loft Services.
We are loft specialists, working for residential homeowners throughout Weybridge, Addlestone and the surrounding areas within Surrey, we offer exceptional workmanship, a personal service and fantastic prices.
We can help you make the most out of your loft space and we have the knowledge and expertise to take dark and unused spaces and turn them into useful, bright and welcoming rooms.
We offer a complete end-to-end service, from design, through to installation and aftercare.
Why Choose Us?
Professional and reliable: Our small team are highly-experienced, and all our team are directly employed by us; we do not use outside contractors. You can feel rest assured that you are in safe hands when you use our services. We will treat your home with care and we always use dust sheets and other equipment to protect floors and carpets. We can also work flexibly around your timetable.
Personal service: We pride ourselves on our personal and friendly approach. Throughout any project, you will only have one point of contact and will be kept informed every step of the way.
Bespoke services: Alongside our standard loft services, which include loft ladder installations, loft boarding and Velux windows, we also can tailor our services to suit your space. Our service is suitable for new or old lofts. So, whatever you would like to utilise your loft for, our team are here to turn it into reality.
Loft specialists: We are loft specialists, offering a punctual and professional service. We offer no-obligation quotes at any time and offer a comprehensive service on all the work that we undertake. See some examples of work we have recently completed in our gallery.
We would be delighted to discuss your requirements and are happy to arrange a site visit to your home, to talk through your ideas. Please call us now on 01932 962 542.
Loft ladders and loft ladder installations near Addlestone (KT13)
Are you fed up of not being able to access your loft space quickly and safely? Loft stairs or loft ladders provide an effortless way to get into your loft. We supply and fit a range of loft ladders and can give your free and impartial advice about the best ladder for your property. We compact staircases are ideal for all types of homes, even those with the most inaccessible lofts. The choice of ladder will depend on the ceiling height, the loft hatch opening size, the space available and the clearance space in the loft.
Our installation team are highly experienced in installing all types of loft ladders, from leading brand names, including electric loft ladders, wooden ladders, aluminium ladders and more. We can also customise your loft hatch to suit you and the chosen loft ladder. Once your ladder has been fitted, we can instruct you about how to use it correctly and safely.
Some of the loft ladders we regularly install include:
Telescopic loft ladders, available in two sizes: 2.6m and 2.9m
Aluminium 3-section loft ladders
Timber ladder and hatches with a three-section folding ladder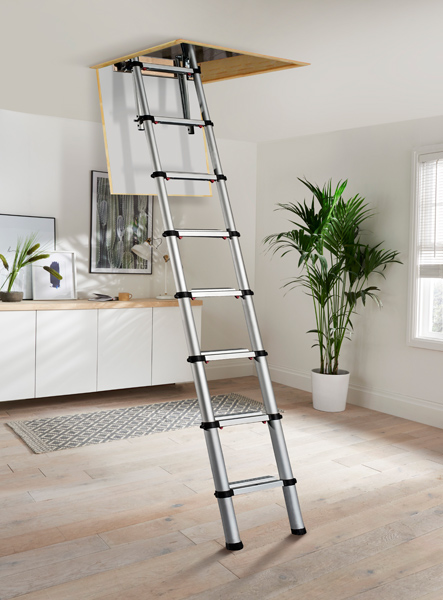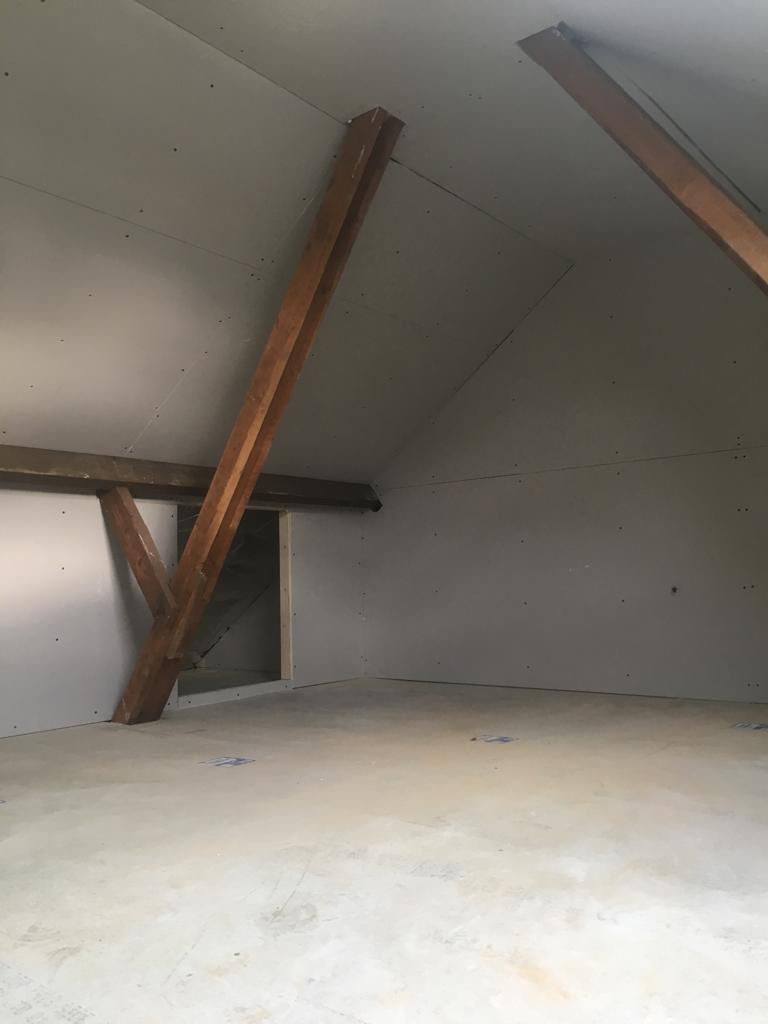 Weybridge loft boarding and loft flooring
Would you like to make a hobby room in your loft area? Or would you just like to utilise the space better for storage or another use?
You can transform your loft space with loft boarding or loft flooring that will protect your loft insulation and wiring. Not only will this give you a more useable space, but you will reduce heat loss and add value to your property.
We have been providing loft boarding and loft flooring since 2011, and we use 18mm tongue and groove chipboard to provide a smooth and seamless finish.
We can install loft boarding on its own or complete this alongside other services, such as installing loft windows or a loft ladder, or updating insulation.
Velux windows and roof windows in Addlestone
Add natural light into your loft or roof space with Velux windows, roof windows or other products, like sun tunnels or skylights. We can supply and fit a variety of loft windows, including Velux windows, so you are guaranteed to find the right product for your needs. We can also replace old roof windows and other roof glazing to the highest standards. We supply and install centre-pivot windows, top-hung windows, electronically-operated windows, flat roof windows, skylights and a host of other products to suit your individual requirements.
Adding roof windows or Velux windows provides natural daylight to your loft and is a straightforward way to give you valuable extra space within your property. All windows are double glazed to give extra insulation and can also provide natural ventilation, especially when it is hot.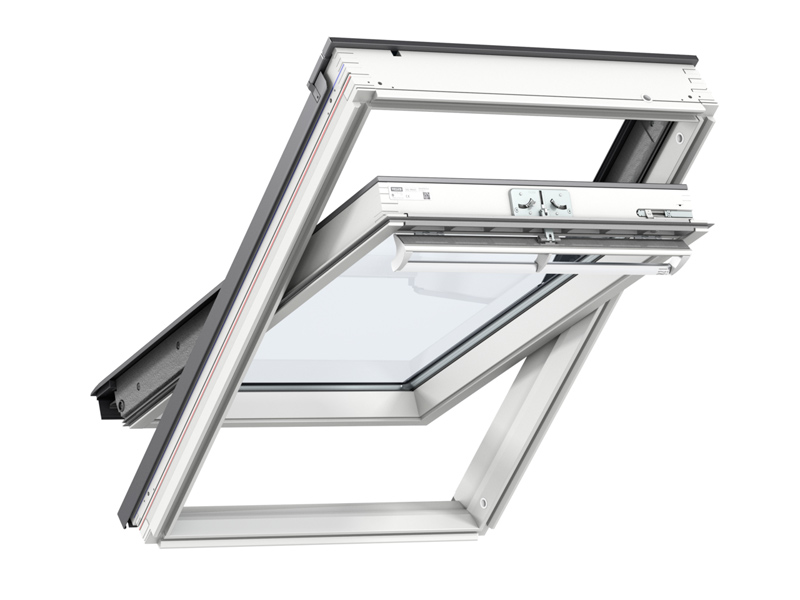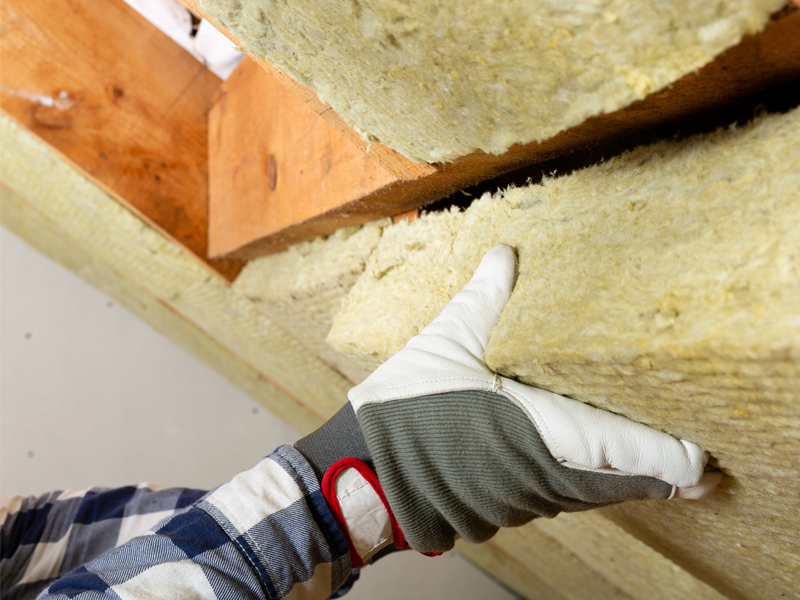 KT13 loft insulation
Do you require loft insulation? Did you know that we lose 25 percent of our home's heat through the roof? Loft insulation is an extremely effective way of preventing heat loss from your home, reducing your fuel bills and your carbon footprint. We have insulated hundreds of lofts throughout your local area and you can rest assured that we will leave your property warm and looking great.
We use a product called 'The Loft Leg,' which creates space for insulation below the flooring. Installing loft insulation can save you up to £250 on your fuel bills and can take just a few hours to complete. When you are installing loft insulation, it is an ideal time to take advantage of our loft boarding or loft ladder installation services.
Our Specialist Loft Services