Loft boarding and loft rooms installed in Kingston, Surrey
Whether you would like to board or insulate your lift or would like better access to your attic space with a loft ladder, Top Loft Services is the team to call. Working in Kingston, Surbiton and the wider areas of London, Middlesex and Surrey, our local loft specialists have a wealth of experience and the skills and knowledge to transform any loft space.
The benefits of using your loft space are vast; from having additional room to store items through to adding roof windows for light and air and using it as a hobby room or for another purpose, it allows you to utilise the full potential of your property.
We are always happy to provide a no-obligation consultation, where we will visit you and talk about your requirements, so we can design a space that ensures you gain maximum benefit from the space and budget you have available.
Our loft services include:
Supply and installation of a range of loft ladders, including aluminium and timber loft ladders
Installation of Velux windows and other roof windows, to provide natural light and a range of other benefits
Loft boarding of your whole loft or a section of your loft, so you can create a better facility for storage and have better access
Loft hatch solutions, to allow safe access to your loft space
Loft insulation to keep your home warm and energy-efficient, saving you money on your fuel bills
We are committed to providing our customers with an excellent level of workmanship and customer service. Call us to discuss your requirements on 01932 962 542.


Loft ladders and hatches installed near Surbiton
Our loft ladders provide safe and easy access to your loft space. Given the nature of heavy loft hatches, accessing your loft can sometimes prove tricky and this is why it is important to ensure that you have the correct equipment for the job. We supply and fit a wide choice of loft ladders, including stylish, functional and lightweight choices, depending on your individual needs.
Our most popular choices include:
Timber Ladder and Hatch: This three-section ladder offers easy and smooth operation and has a handrail for extra comfort and safety.
Telescopic Loft Ladder: Manufactured in anodised aluminium, this ladder is available in two sizes – 2.6m and 2.9m. They have extra-wide treads for safety.
Aluminium 3-section Loft Ladder: Fitting most loft hatch openings, this ladder has a safety catch to prevent premature drop during ladder operation.
Brighten your loft or loft room in Kingston with Velux roof windows
Our local loft specialists have a wealth of experience installing all types of loft windows and roof windows. We can advise on the right styles, material, and positioning, so you can make the most of the light in your loft. We install windows from market leader Velux, whose windows offer energy efficiency, style, and functionality.
Whether you require a brand new roof window or a replacement roof window, our team of talented fitters will ensure that you have everything that you need.
Boost natural light, making your loft space feel bigger, brighter and more welcoming
Choose from a range of styles, including top-hung roof windows, centre-pivot roof windows, and Integra electric roof windows
Boost ventilation to reduce issues such as condensation
Avoid noise pollution if you live on a busy road or under a flight path
Reduce your energy bills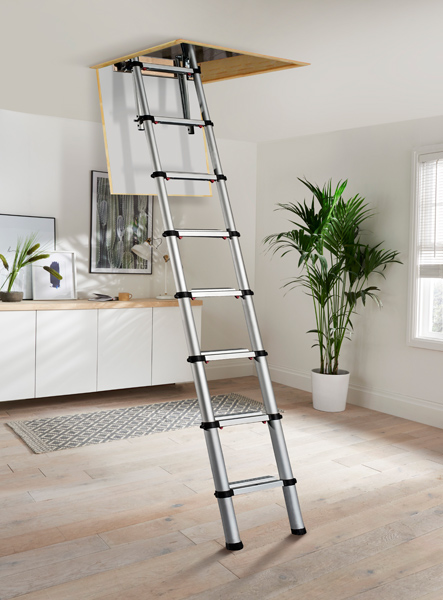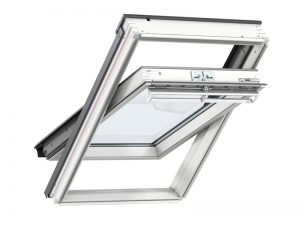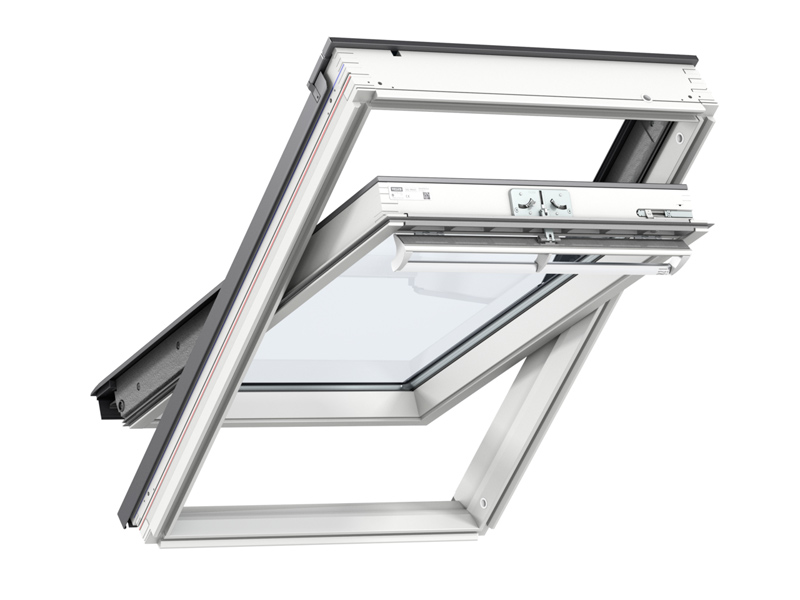 Surbiton loft boarding and loft insulation
Maximise your loft storage space and make it more accessible by installing loft boarding. We use 18mm tongue and groove chipboard, which offers a smooth and seamless surface. We can also insulate your loft to the current building regulations standards; with a minimum installed depth of 270mm.
We can also install loft legs, a design that allows us to raise the floor above the 270mm loft insulation, so the insulation is not squashed (this can reduce thermal insulation by up to 50 percent). This floor is robust enough to walk comfortably on.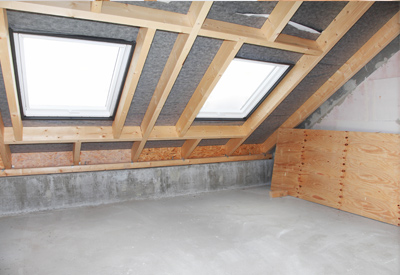 Loft Boarding & Flooring
Need more storage space? Our robust loft boarding and flooring create a solid, smooth finish for easy access and storage of items.
We can also create a hobby room to maximise your loft area, including studwork for cupboard space in the eaves.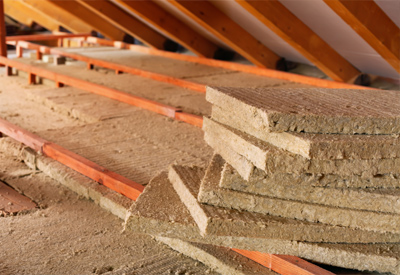 Loft Insulation
Improved loft insulation can help your home become more energy efficient, staying warm in the colder months and cooler in the summer.
We'll install new, high quality loft insulation, and this can also be completed as part of loft boarding and flooring projects.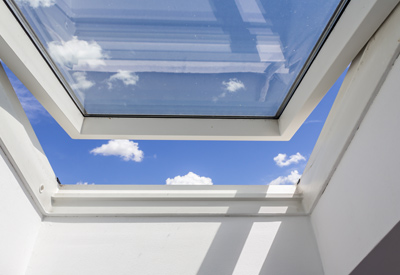 Roof Windows
Velux roof windows add more natural light and ventilation to your loft space. We provide full supply and installation services, and the windows come with a manufacturer's 10-year guarantee. Choose from a number of styles and sizes to create the look and feel you want.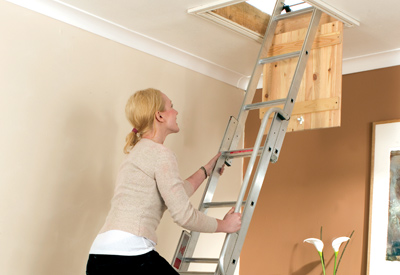 Loft Ladders
Improve access to your loft with our safe, easy to use ladders. We offer a selection of folding loft ladders, which can be installed into your existing hatch, or we can adapt the opening. Our most popular designs include telescopic, timber and aluminium loft ladders.